Before
BiTac multi-laminate tape is used across structural joins in the asphalt mat, laid over many kilometres (e.g. Cooroy/Bielby project required 64km of tape).
Each 36m long roll weighs 11.5kg (note: 64km = 1700+ rolls).
A minimum 2-person task with one worker holding the roll and walking backwards in an awkward crouched posture. The other worker stands on the tape to adhere it to the asphalt mat and creates a spindle with his forearms to collect the paper backing.
Health Issues and Initial Assessment:
Courtesy of ViVA health at work ErgoAnalyst
Extreme risk of acute injury to the back, high risk to the legs and moderate risk to the shoulders and arms from repetitive movement patterns and sustained trunk flexion.
High risk of cumulative injury to the back and moderate risk to the shoulders, arms and legs.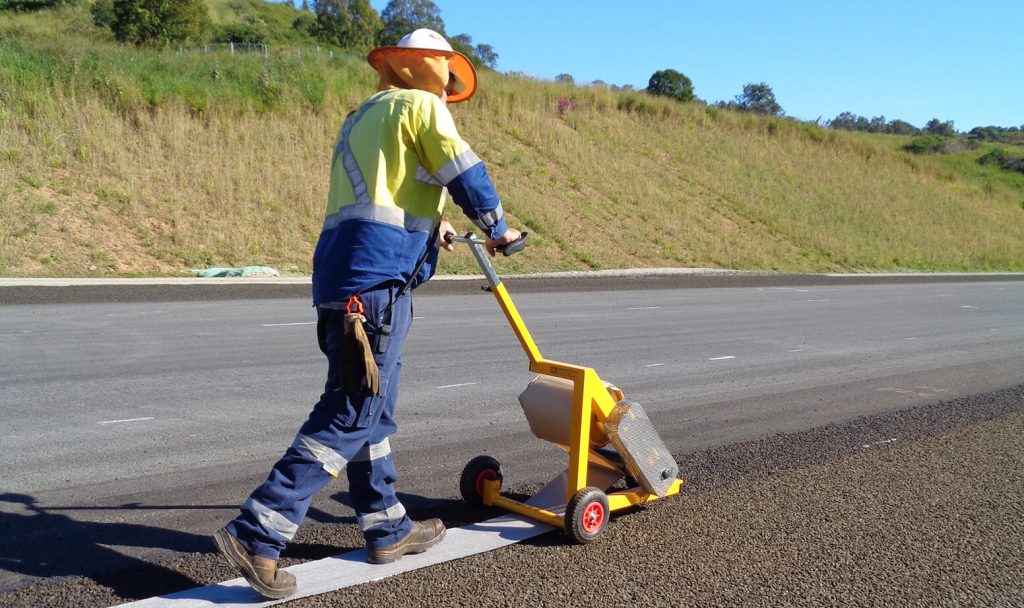 Control Strategies: RollRunner Trolley
A customised 3-wheeled trolley was developed by Kockums Bulk Systems following a participative design process with workers and a Viva – Health at Work ergonomist.
Cost Benefit, Payback and Project Times
8 month project; 28 ergonomic activities.
The new, custom trolley led to significant reductions in the time required to lay the product. One worker rather than a minimum of two was required. The outcomes improved efficiency and increased worker's job satisfaction, while reducing safety risks.
Analysis After Implementation:
Courtesy of ViVA health at work ErgoAnalyst
The new and relatively inexpensive trolley (design control) drastically reduced the risk of musculoskeletal injury.
WE ACHIEVED: Risk reduction of Fatality, Severe Disability, Moderate Disability, Temporary Injury, Discomfort, and achieved Comfort/Efficiency, Conditioning, Social Connection, Profitability, Business Integration and Industry Liaison.